How Atlanta Wrongful Death Attorneys Can Help you -A Detailed Guide

Navigating the legal process after a tragic loss is undoubtedly challenging. During such difficult times, one needs an empathetic attorney and an expert in what he does. If you are looking for a wrongful death attorney in Atlanta, you have come to the right place.
This article dives into the laws regarding wrongful death in Georgia and how an attorney can help you with your case. Continue reading to learn more about filing a civil suit for wrongful death in Atlanta.
First, let's look at the laws in detail.
What are the Wrongful Death Laws in Georgia?
In Georgia, wrongful death laws provide a legal pathway for the victim's family to seek justice and file for compensation if another party's negligence causes the death. If you are the victim's spouse or any other surviving family member, you can file a wrongful death claim and get the workers death compensation that you deserve.
If you are looking for an attorney in Atlanta, here are some key points you should know before proceeding with the case.
Who is eligible to file for a wrongful death claim?
According to O.C.G.A. § 51-4-2, Georgia's Wrongful Death Act, the family of the person who died can file for a claim and demand the full value of the life of the deceased.  If spouses, children, or primary eligible parties are not available, the right to file for compensation may extend to parents and other relatives. 
What is the Statute of Limitations?
You can file for a claim within two years in case of wrongful death of a loved one. Failing to do so can lead to the claim being barred. However, this timeframe can be longer or shorter, depending on the circumstances.
Read more about the tips to find best workers compensation lawyer 
What kind of damages can be claimed in case of a wrongful death?
Damages can be both economic and non-economic. A competent wrongful death attorney in Atlanta can help you determine which to claim. Economic damages include medical expenses, funeral costs, lost wages, and financial support the deceased may have provided in the future.
On the other hand, non-economic loss includes emotional pain, loss of companionship, and emotional distress.
How is the value of life measured in case of a wrongful death?
According to Brock v. Wedincamp, 253 Ga. App. 275, 281-82 (2002), the full value of life is measured by the point of view of the victim who died the wrongful death. It has two parts:

Tangible; Which includes future financial support victims may have provided and the value of household jobs they handled.
Intangible; This includes relationships, family, and reasons for living.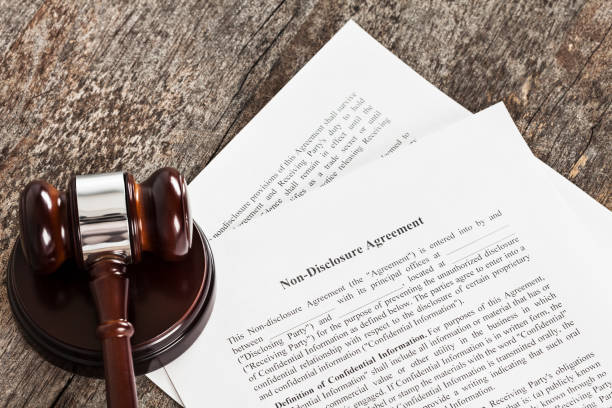 How Does a Wrongful Death Claim Work?
Filing for a wrongful death claim is a complex legal process where family members or estate representatives can seek justice and demand compensation from the parties responsible for the victim's death. 
Ideally, wrongful death attorneys in Atlanta should be consulted before filing a claim. The process involves several key steps, which are as follows:
Step 1
The first step is to find one of the best wrongful death attorneys Atlanta has to offer. Since it is a complex process, they can help explain the formalities and legal aspects of the case. They are also competent enough to guide the family through the process. 
Step 2
The next step is investigation. A competent wrongful death attorney in Atlanta will thoroughly investigate the circumstances involving the victim's death. This may include gathering all kinds of evidence, reviewing medical records, contacting witnesses, and consulting other legal experts for advice. 
Step 3
After properly investigating, if your wrongful death attorney deems the case valid, he will file for a lawsuit on behalf of the surviving family members or the estate. 
Step 4
At this stage, both parties discover information from each other. This may include questions, evidence related to the case, and document requests.
Step 5
This is when negotiations and settlements come into play. Both parties usually try their best to reach a settlement so they do not have to go to court. However, if no settlement is reached, the case will go to trial in court.
Step 6
If you have got one of the best Atlanta wrongful death attorneys, trial preparation is something he would do before going to court. This may include preparing legal arguments, gathering evidence, and identifying witnesses.
Step 7
During the trial, each side presents its arguments and evidence. The judge then decides if the defendant is liable and determines the damages that are to be awarded.
Step 8
After considering all aspects, the jury then delivers a verdict. If one of the parties thinks the ruling is unjust, they can choose the option to appeal.
Step 9
If the plaintiff wins the case, the damages are awarded to the victim's family in accordance with the court's decision.
A wrongful death claim is a complex legal process and emotionally draining at the same time. This is why hiring a lawyer who is well aware of Georgia laws and can offer empathy and expertise while you seek justice for your loved ones is recommended.
Can You File a Civil Suit for Wrongful Death in Atlanta?
Unfortunately, many families face the death of a loved one due to the negligence of another party or sometimes even the criminal acts of another individual.
If you reside in Georgia, Atlanta, wrongful death attorneys can help you file a civil suit. However, you need to know whether you are eligible to file a civil suit or not. 
What is your relationship with the victim? Do you deserve the compensation you are claiming? Can you file a lawsuit? The answer depends on the following key aspects.
Yes, you can file a lawsuit for wrongful death in Atlanta if you are:
Spouses of the deceased- the spouse can also file a claim for children under 18.

Parents of the deceased- if the deceased was unmarried and left no surviving family members, parents can file for a lawsuit.
Estate representative of the deceased- in this case, damages won go to the victim's estate and are distributed to surviving next of kin. 
Different Scenarios that Lead to Wrongful Death
Different scenarios in Georgia can lead to wrongful death, just like in any other state. Ensuring your lawyer knows your state laws is crucial for the success of your case. If you reside in Atlanta, wrongful death attorneys can handle your case depending on the scenario that lead to the death of a loved one.
Some of the common scenarios that lead to wrongful death are as under:
Workplace Accidents
Lack of training, improper safety measures, or hazardous working conditions can lead to wrongful deaths in construction, manufacturing, and transport industries. 
Car Accidents
Drivers who recklessly drive, overspeed, or drunk drive can lead to fatal car accidents. It can also occur when traffic laws are not followed. Hence, leading to wrongful death.
Read this article about "What is an independent medical examination and how will it affect workers' compensation?
Criminal Acts
Intentional acts like assault or murder can also result in a wrongful death claim.
Medical Neglect/Malpractice
Wrongful death can also occur when appropriate medical attention is not timely. Abuse and neglect in care home facilities can also be a cause. Malpractice by nurses and doctors, such as wrong diagnosis or treatment, is also one of the scenarios responsible for wrongful death.
Police Misconduct
Mishandling of citizens by law enforcement is also one of the scenarios where individuals can file for a civil rights claim.
While those mentioned earlier are some of the common scenarios, other causes that can lead to wrongful death include aviation or boating accidents, public transport accidents, construction site accidents, and accidents due to defective products. A competent wrongful death attorney in Atlanta can help you with these cases.
Understanding the Loss of Income in a Wrongful Death Case in Georgia
The "loss of income" refers to the financial loss suffered by the victim's surviving family members. Loss of income is one of the crucial aspects Atlanta wrongful death attorneys consider while filing for a compensation claim. It addresses the financial stability and its future prospects.
Compared to other states, Georgia is exceptional in that it does not subtract the living costs the deceased person would have spent during his lifetime. For instance, in a Georgia wrongful death lawsuit, the loss of income would be $2,800,000 if the deceased made $70,000 per year and was expected to work another 40 years.
Here is how the loss of income is generally understood, and the following calculations are made:
Calculating Past Income Loss
The first step is to calculate the income of the deceased person. This is done by calculating their wages, bonuses, salary, and any other incentives that they received. 
Projected Future Income Loss
Besides calculating the past income, the deceased's future income is also calculated. It includes the money they may have earned and the raise or promotion they may have gotten. It also takes into consideration the person's skills and industry trends.
Benefits and Perks
Loss of income also includes benefits and perks that the family may have gotten when the deceased person was alive. It may consist of health insurance, retirement funds, and other benefits.
Non-economic Contributions 
The court may also consider household chores, childcare, and other services that may have monetary value in loss of income calculations.
Interest and Inflation
Factors like interest and potential inflation also play a crucial role when calculating loss of income.
Mitigation of Damages
The court also considers whether the surviving family members looked for alternative sources of income and employment to recover the financial loss. 
How Can Atlanta Wrongful Death Attorneys Help You?
Atlanta wrongful death attorneys can extend their empathy and offer you their expertise while you grieve the loss of your loved ones. These lawyers are well-versed in Georgia state laws and can help you in the following ways:
Atlanta wrongful death attorneys can offer you their legal expertise since a wrongful death case involves a complex legal process.

Assessing the merits of your case is also a tedious task. They can help you with case evaluation
You need a vast network, connections, and expertise to investigate your case thoroughly. Atlanta wrongful death attorneys have multiple resources and can help at every step.
Attorneys have good negotiation skills and can help you reach a fair and just settlement.
Wrongful death attorneys in Atlanta are also knowledgeable in calculating damages. They know which damages to add and how to calculate and can immensely help in this regard.
If both parties do not reach a settlement, professional attorneys are always prepared to represent you in court. This representation is very important since it decides the outcomes of your case.
Multiple scenarios can lead to an individual losing their life. While losing a loved one to a workplace accident or any other negligence is emotionally distressing, wrongful death attorneys are always at a hand's length to help you get the compensation you deserve. If you are looking for an attorney in Atlanta, book a consultation with us and let us handle your case with our experts on board. 
A wrongful death claim is filed by the spouse, parents, or other surviving family members of the deceased to compensate for the loss of their loved one. In contrast, a survival action is a claim filed by the estate representatives to recover their loss and get compensation for their expenses.
Average death settlement varies from case to case depending upon different factors. However, the largest in state history was a $1.7 billion verdict against Ford Motor Co.
Get Free Consultation Here

Most often, employers and insurance agencies back out and do not cover your accident costs. That is when you need a workers compensation lawyer.